Responsible clothing since 2005
For us, true elegance is taking care of our environment. This is not only reflected by our timeless designs that are relevant for years to come but by concrete actions and conscious choices throughout the lifecycle of a Schoffa garment, from the sourcing of the fibers and fabrics to the after-purchase services we offer.
Natural Fibers
We take great care in the creation of our products and strive to use only natural materials. The cotton, wool, cashmere and silk that we predominantly use in our garments is produced by the most renowned Italian and English mills in the world. Our commitment to sustainability is evident in the fact that a majority of our fabrics are both biodegradable and renewable, ensuring that they have minimal impact on the environment. The only time we add non-natural fibres to our clothing is to improve the usability of the garment, such as adding elastane to our sock fabrics for added durability and stretch.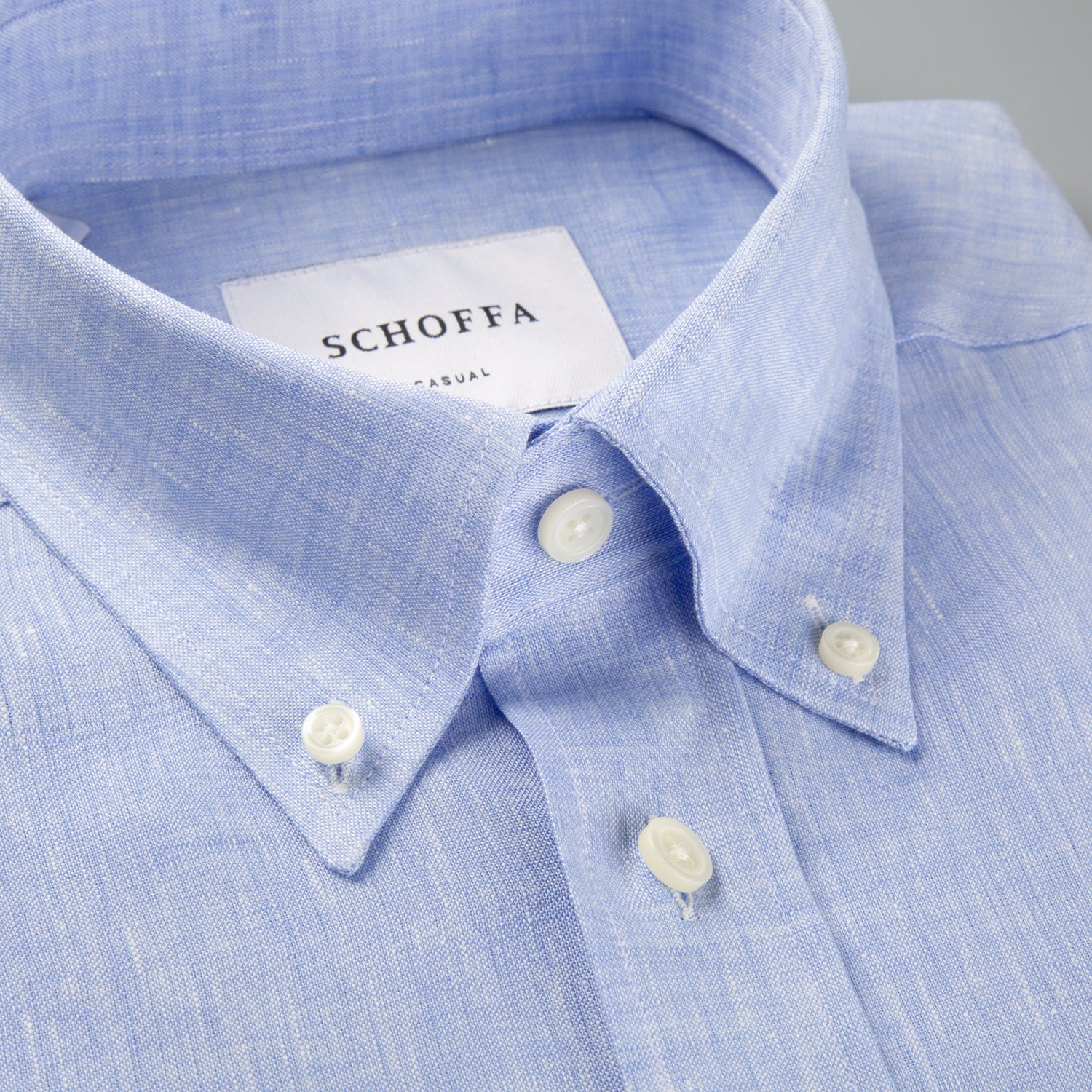 No Chemicals
We believe in using sustainable production methods that avoid the use of unnecessary chemicals, which is why our garments have a neutral smell and are ready to use straight of the rack. We have also consciously decided to avoid using chemicals, like formaldehyde, to achieve non-iron properties. Instead we use fabrics that have "non-iron" properties in the way they are weaved. This will require a bit of ironing, but we feel that being on the safe side is still worth the effort. This is why we will never be as "non-iron" as some of our competitors.
Sourcing and Production by people we know
We recognize that the sourcing of cotton and other raw materials, as well as the actual manufacturing of garments, can have a significant impact on the environment. To make sure that our footprint is as light as possible, we carefully choose from who we source our fabrics and who manufactures the final garment. Rather than sending fabrics to factories located on the other side of the world and then shipping finished products back, we source our materials from European producers and manufacture our clothing in European factories with whom we closely collaborate. This approach is costlier, but ensures that we know how our garments are produced.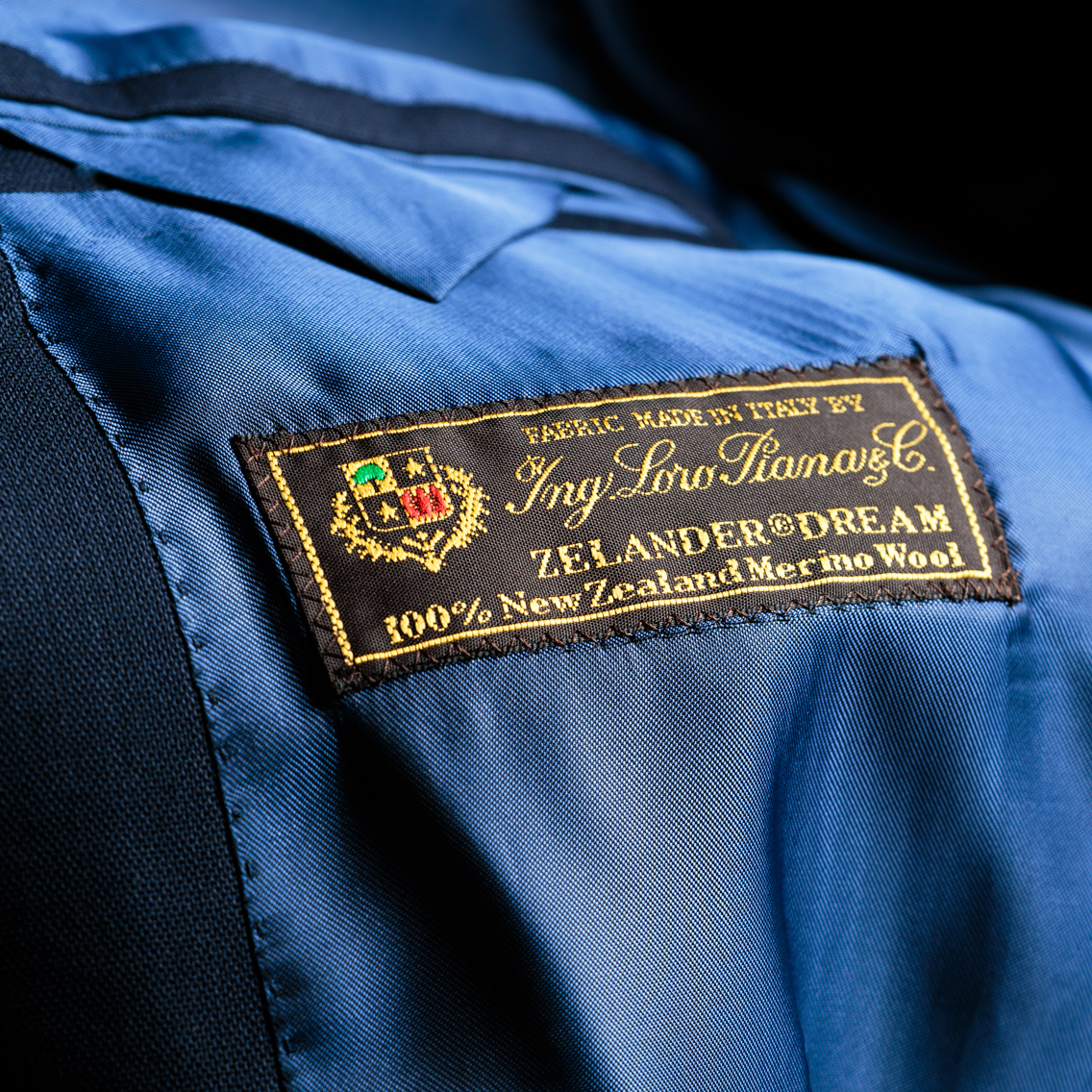 The World's most Renowned Fabric Mills
We use fabrics from the world's leading producers Loro Piana, Vitale Barberis Canonico and Zignone, among others. Not only are these the highest-quality fabrics available on the market, contributing to the longevity of our clothes, but their producers are also at the industry's forefront when it comes to action on sustainability. Some of the initiatives they undertake include running factories with renewable energy sources, ensuring animal welfare, ensuring water purification, and limiting the use of chemicals in the production process.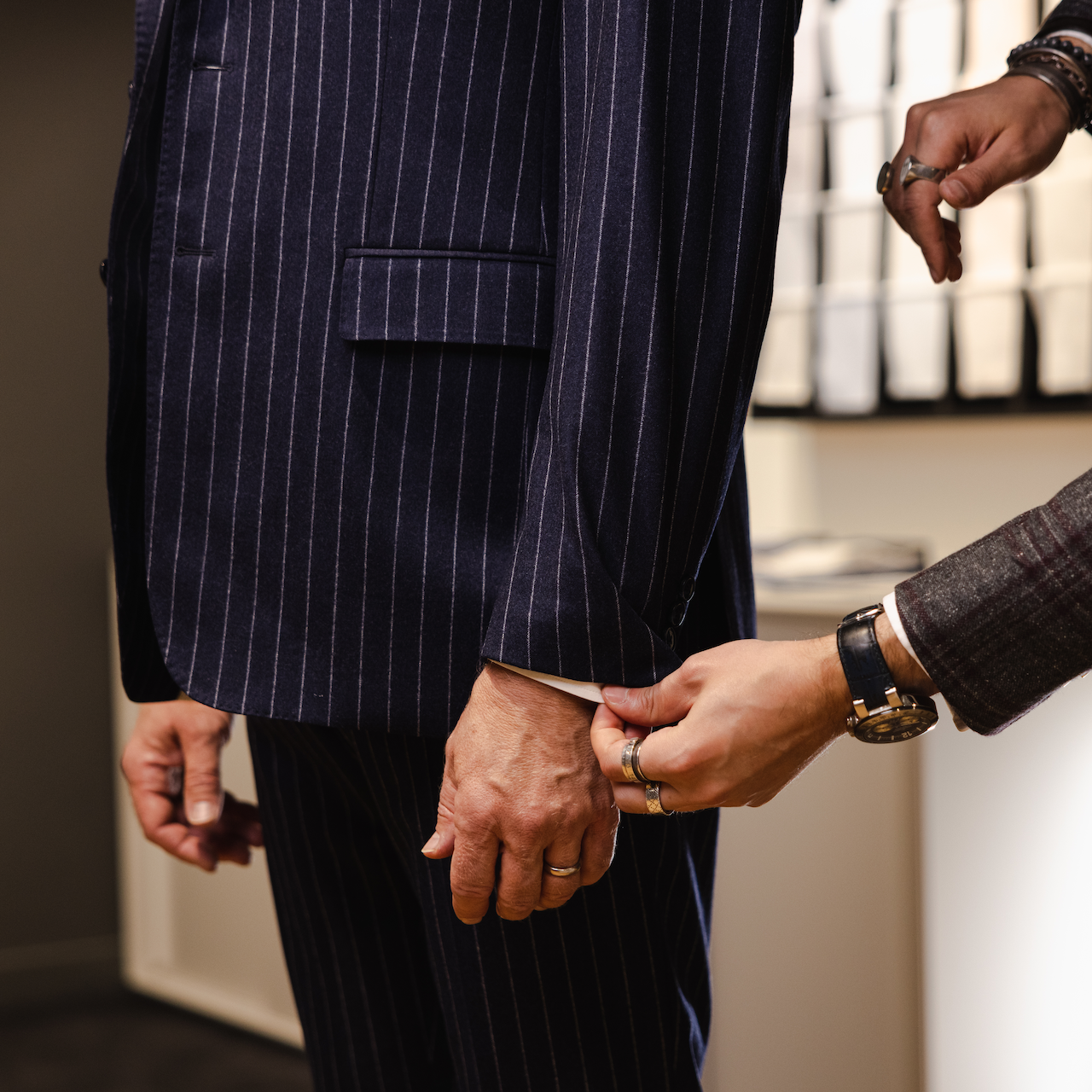 Made to Last
As our brand's heritage is in tailoring, we pride ourselves on the timeless character and quality of our clothing. Instead of quickly bringing to market the most recent fashion trends, we focus on creating garments whose look will never go out of style while their craftsmanship ensures they last for years to come. We also work closely with local seamsters in order to offer alteration services to our customers, ensuring the continuous perfect fit of our clothes – thus extending the lifespan of our clothes even further.