Stylish gifts for men
A stylish and carefully chosen gift is always an appreciated gesture, whether it is a gift for a spouse, boyfriend, father, son or even a colleague. However, finding good gifts for men is not the easiest task in the world - that's why we at Schoffa want to do our part to help gift givers by offering gift ideas for men, and especially for men who value style. The following gifts fulfill the above-mentioned features; elegance and care. The gifts are suitable for giving regardless of whether it is a Christmas present, a birthday present, a graduation present or a Father's Day present.
1. Made-to-order clothing
A good gift for a man is personal, takes time and offers a memorable experience. Schoffa's made-to-order gift cards meet all these requirements: the gift recipient receives a unique piece of clothing made to their own measurements; the model, material and details of the garment being completely up to the gift recipient. The gift card is used in our store at Kämp Galleria, where our tailor-made specialist assists the gift recipient through the various stages of creating a tailor-made garment.
The most typical gift purchased from us for men is actually our custom shirt gift card, which instead of a certain amount of money entitles the recipient to a product, in this case a custom shirt. The gift recipient gets to choose the elegant fabric from hundreds of options, stylish buttons, cuffs and collar, as well as the model of the front. You can also choose the style of the shirt between more casual or more formal. Our other very popular gift card is for custom pants. The same idea here, i.e. the recipient gets to design and make the pants. This includes choosing the fabric from numerous exclusive options, the color of the buttons, the model of the pockets and other details. You can choose the style of the pants between more formal or casual, as well as the fit either narrower or looser.
Gift cards can be purchased in digital form from our online store - this means that the gift card will be sent to the gift giver by e-mail immediately after the payment has been processed. Physical gift cards can be bought in our Kämp Galleria store.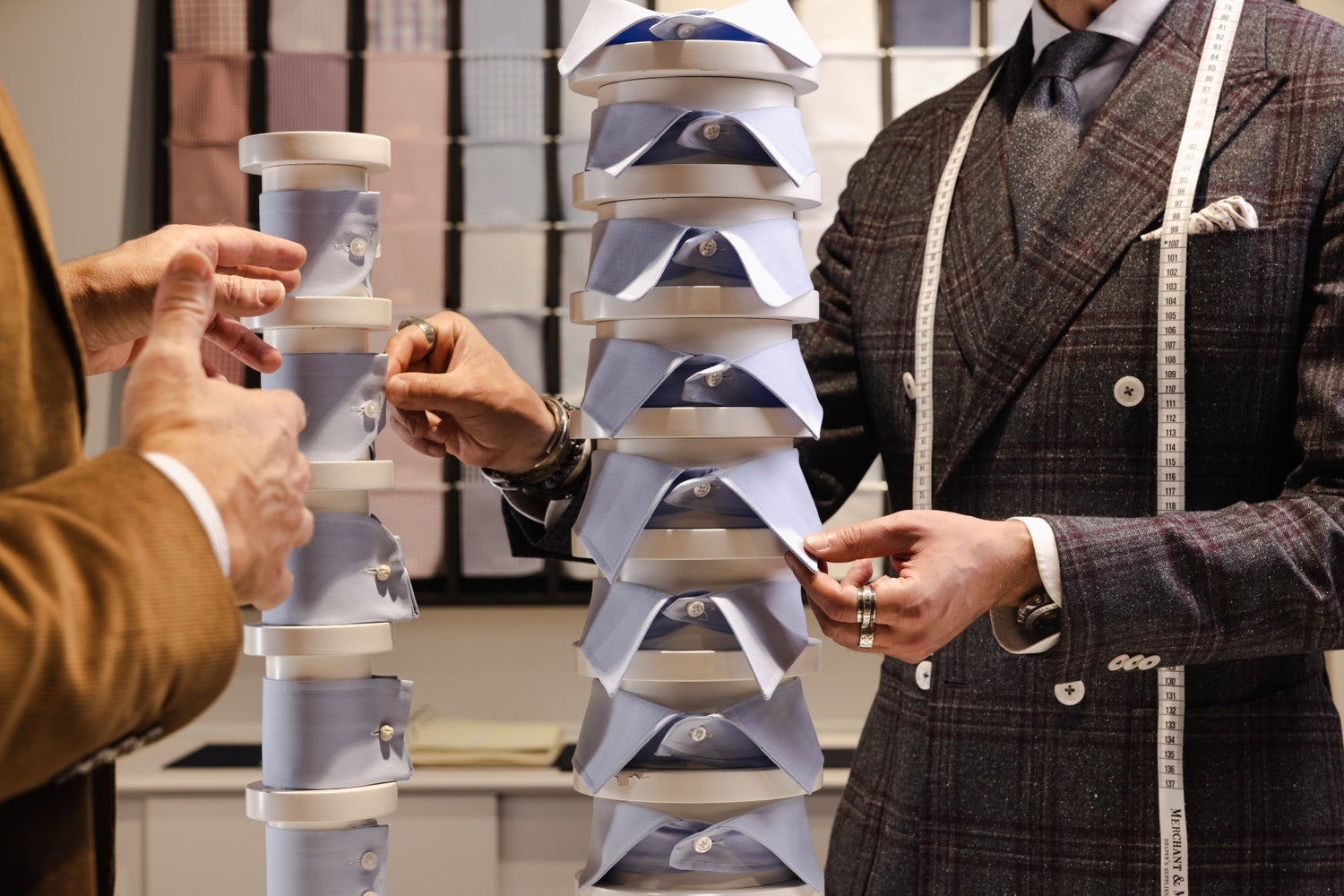 With Schoffa's made-to-measure shirt gift card, the recipient can design a collared shirt made to their own measurements with the help of our experts in our Kämp Galleria store. Delight the recipient with a perfectly fitting and stylish gift.
Check out the gift card
2. Handmade shoes
High-quality shoes are the basis of every outfit. Unique elegance, refined details and excellent fit and proper support for the foot - in practice, self-confidence and comfort are given as a gift to a man. If well cared for, a quality shoe will last for years, and with sole replacement possible, investing in a quality shoe is always more cost-effective than buying several pairs of cheaper shoes, and of course also more environmentally friendly.
In Schoffa's white shop, you can find handmade shoe models that are suitable for party and business use as well as neat leisure use, meaning that there is sure to be a stylish shoe model for everyone. The safest way to ensure that the recipient will definitely get the pair of shoes they want (in addition to finding the right size) is to give our Loake shoes gift card. By coming to our store, a man can therefore choose his gift himself from our carefully curated selection, which covers classic oxford shoes as well as more relaxed derby, ankle boots and loafer models.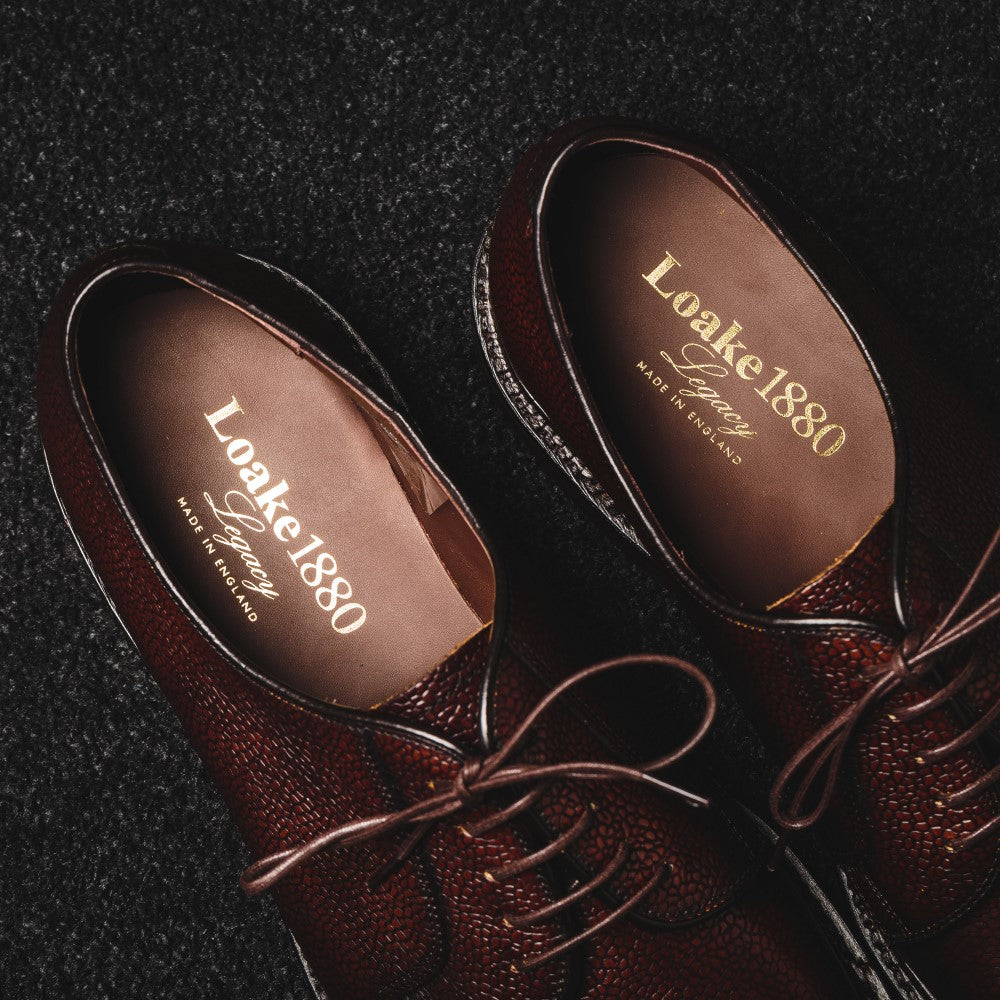 3. Men's accessories
Men's accessories are a stylish way to enrich an outfit and bring a little extra color. Among the accessories, the handkerchief is one of our favorite accessories, as it is a nice way to express personality and liven up any outfit. The handkerchief is also in a class of its own in terms of versatility, suitable for various occasions and outfits, whether it's a suit or a more relaxed blazer and chino combination. Because of its versatility and elegance, the handkerchief is easy to recommend as a gift for a man.
A slightly more formal but elegant men's accessory than a handkerchief is a tie. Men's accessories have traditionally relied on the classic silk tie, but we have brought this accessory to the present day, using different materials, weaves and fresh colors. Schoffa's high-quality ties are handcrafted in Como, Italy using traditional methods.
All our handkerchiefs are handmade by skilled artisans in Italy, as materials we only use fine natural fibers such as silk, wool, linen and cotton.
Check out the collection
---
Here is Schoffa's carefully made list to help gift givers find a stylish gift for a quality-conscious man. A warm welcome to our store in Kämp Galleria, where we are happy to help you find an even more individual gift based on the gift recipient's preferences.
Best regards,
Schoffa's team